Maine Central Railroad History and Modeling Page
The B&M and the Maine Central had common management until 1952, and shared equipment and locomotives across several of their interchange points. I'm not trying for complete coverage here, but as I encounter useful material, I will put it on line.
Other Maine Central resources:
The 470 Club is named after the MEC 4-6-2 preserved for many years in Waterville. They cover all Maine railroading, but they are the closest thing to an MEC Historical Society at this time.
Wikipedia's Maine Central Railroad Co. page.
---
Maine Central Passenger Train Makeup 21-Jun-58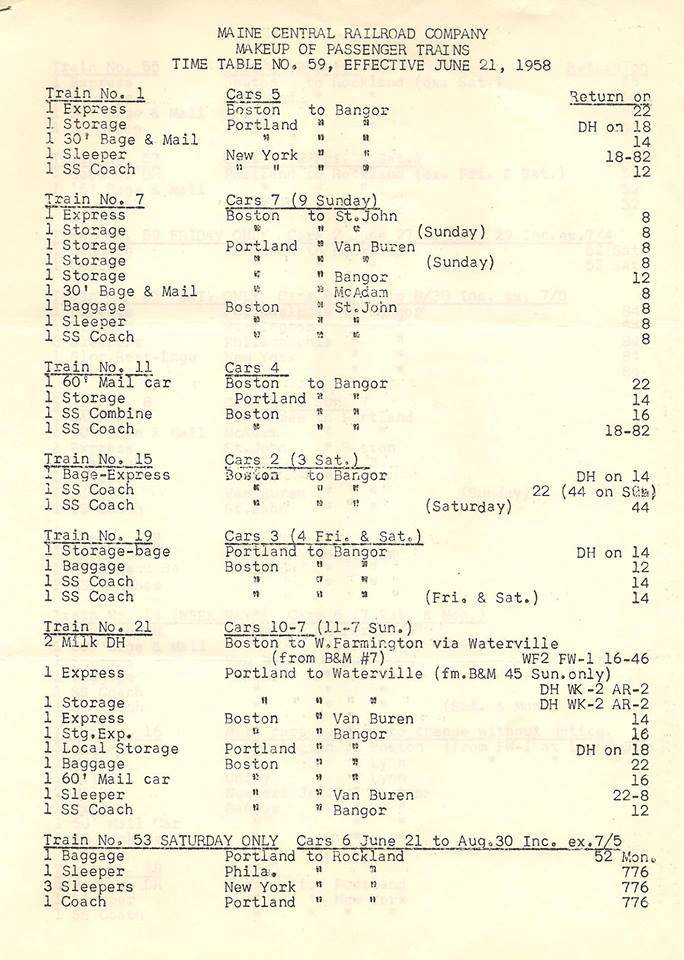 Image scanned by George Ford and displayed here with his permission.
Maine Central Freight Train Symbols 15-Apr-58
Page 1.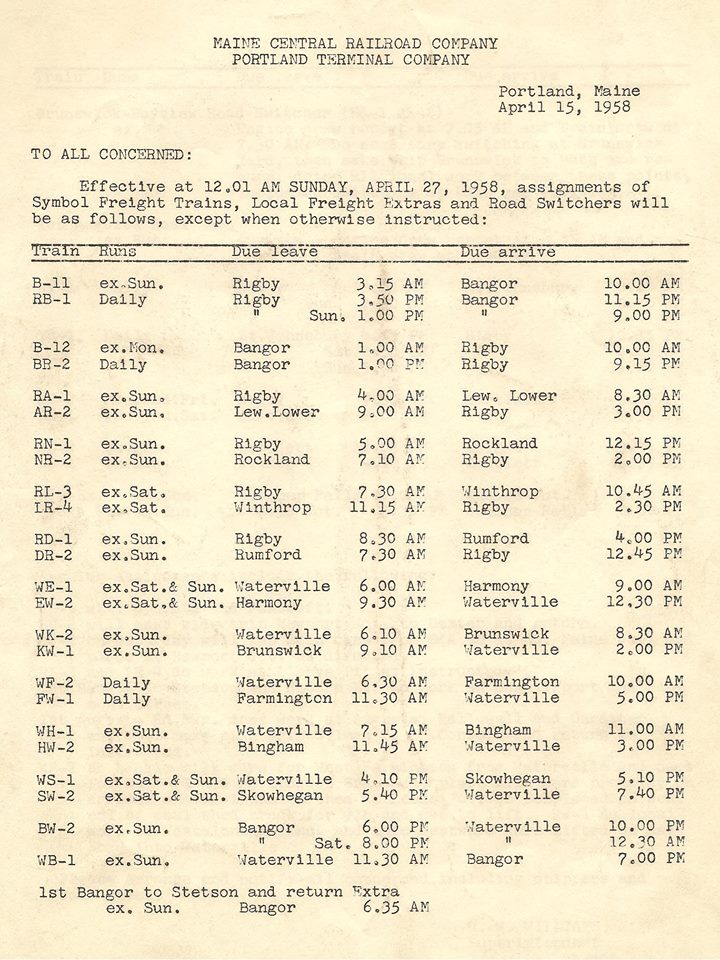 Page 2.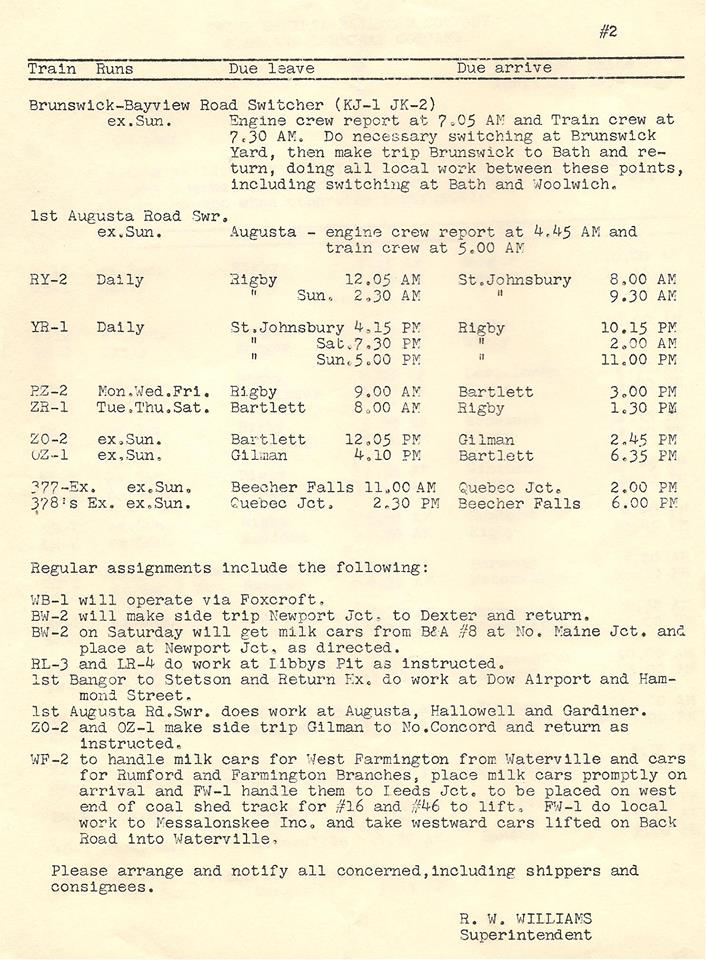 James B. VanBokkelen (jbvbRemove_This@ttlc.net) .